Between Continents: Reykjanes & The Lava Tunnel
This tour of the Reykjanes Peninsula and The Lava Tunnel is an introduction to Iceland's incredible landscapes, with it's unique geology a result of the separating tectonic plates that are pulling it apart. Keflavík airport, just south-west of Reykjavík, is why most people head out to this peninsula, but there are plenty of amazing sights to see, with vast lava fields, geothermal hot springs, dramatic coastlines and breathtaking lava tunnels. Explore this gem of Iceland, hiding in plain sight, often only visited by locals. This Reykjanes tour takes you to the most fascinating sights in this geological hotspot, which is included in the UNESCO Global Geopark. The day is topped off by taking a guided tour through one of Iceland's largest lava tunnels, formed thousands of years ago. The formations and colours within the scorched earth of The Lava Tunnel have to be seen to be believed.
The highlights of the Reykjanes peninsula include lava fields, geothermal hot mud springs, beautiful green lakes and extraordinary scenery. We start the day by heading out of Reykjavík and stopping by the ancient manor farm of Bessastaðir, where Iceland's Presidents have resided since 1941. From here we head to the south-western most point of Iceland, where you can admire the cliffs teaming with birds and the oldest lighthouse in Iceland. Reykjanesviti lighthouse was destroyed by an earthquake in 1905, with the new lighthouse being built in 1907-1908. We will also stop by The Bridge Between Continents, this footbridge, also known as Midlina or "Leif the Lucky Bridge", which links a fissure running between the two continental plates of North America and Europe. Before leaving the south-western corner of Reykjanes we also visit Gunnuhver, a highly active geothermal area of mud pools and steam vents, being Iceland´s largest hot mud spring. We then head to the fishing village of Grindavík, where we stop of at one of our favourite small restaurants in the area that specialise in Lobster Soup and other Icelandic delicacies (lunch is not included in the price).
Ryan was a great guide, taking the time to engage all of us both as a group and individually at sights to make sure all had the best possible experience.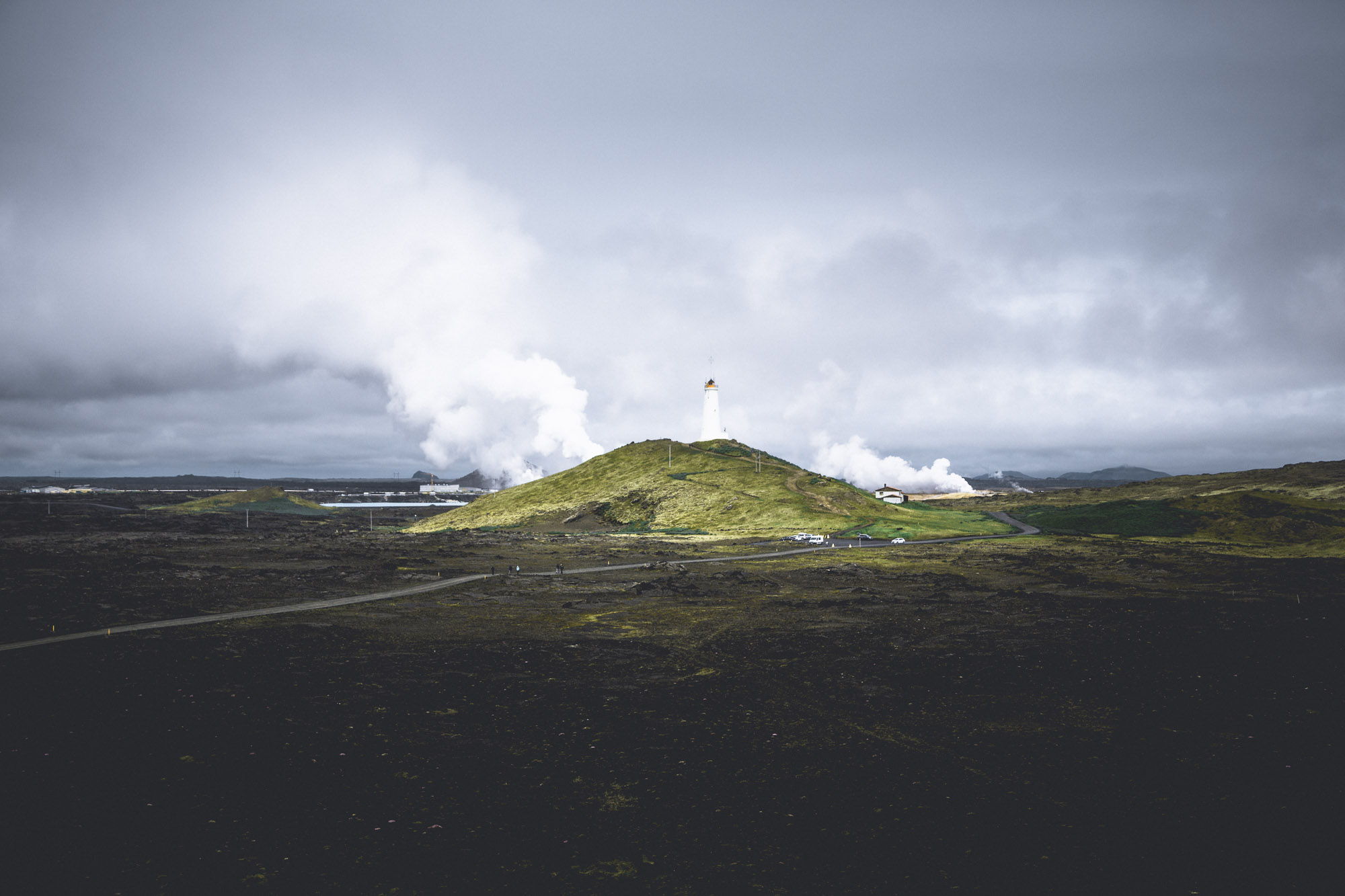 Then comes the real highlight of the tour with a visit to The Lava Tunnel, Raufarhólshellir, one of the longest and best-known lava tubes in Iceland. A journey into Raufarhólshellir is a unique experience and a great opportunity to witness the inner workings of a volcanic eruption as you'll walk the same path that lava flowed during the Leitahraun eruption 5200 years ago. After the Lava Tunnel we would have you back in Reykjavik around 5pm. You can Check out the amazing footage in the video produced by The Lava Tunnel below!
Total duration:
7.5 hours
Difficulty:
1
This tour is for most people although we do not recommend to those that have difficulties with balance, difficulties walking on uneven surface (such as snow) or difficulties walking up or down steep stairs.
Included:
The Lava Tunnel tour, pickup and drop-offs in Reykjavik, transportation with a small group and an English speaking guide.
Not Included:
Food and drinks
Bring with you:
As with all our trips, be sure to bring along waterproof jackets and pants for the unpredictable Icelandic weather. Waterproof jackets and pants are available to hire. Make sure to order in the booking process or contact Hidden Iceland directly.
How to arrive at The Lava Tunnel
Pickup is included to all the designated bus stops in Reykjavik and at location in Reykjavík outside the city centre.